Ignite Me by Tahereh Mafi- review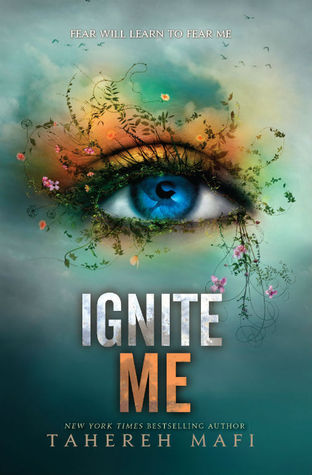 Title: Ignite Me


(Shatter Me #3)


Author Tahereh Mahi


Super brief review:
So guys... I Gotta say.
I was SUPER upset with the second book in the Shatter Me series!
I HATED that she introduced a triangle.
Adam was perfect in book 1!
Book 2 he changed- and Warner (who is a BAD guy) was... not bad anymore? and she cared about him?
Ugh- I was SO upset. SO angry!
BUT-... UGH. Tahereh has the most unique, gorgeous prose! I love it! So I decided to read this and see where it all went.
AND OMG people. I actually love Warner now. and Adam is an asshole!
And maybe it helped bec It had been a year since I fell in love with Adam and Juliettes romance. I don't know.
But I really liked the way this ended. A lot!
RATING: 5 Stars